TECHNOLOGICAL, INDUSTRIAL AND CIVIL PLANT ENGINEERING
Our company, thanks to our engineers, developed the knowledges necessary to better operate in the field of electrical, tecnhological, civil and industrial plant engineering. IT Solutions aims at meeting customers' requirements by offering high-quality and long-duration products and by following the project from its creation to its implementation.
| | |
| --- | --- |
| | Thanks to its tecnhical staff and possible external collaborations, the company is able to assist the Customer during the design of a plant by using the best avilable material and by advising him according to the existing laws. |
| The work estimate is made without any obligation. The Customer, therefore, can decide to evaluate the proposal with us. If he accepts it, the stages of intervention and the various procedures of the project will be established by the parts. | |
| | Each phase is continuously controlled and implemented according to the quality plan of job order. Everything is documented by daily reports, photos, drawings and technical documentations |
| The qualified and periodically up-to-date staff is able to offer technical assistance thanks to modern devices and equipment provided by the company. | |
Moreover, IT Solutions offers the expertise of qualified technicians in order to implement great electrical installations which provide the energy for factories, laboratories, sheds, etc...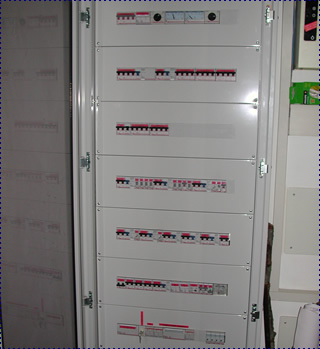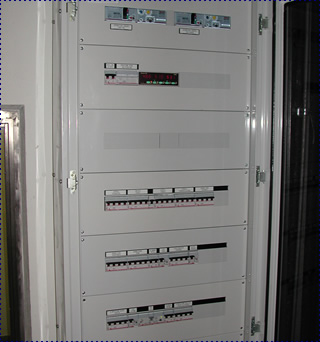 The installations are followed step-by-step, from their design to their final test.
In order to meet the requirements of each plant we implement:
Lighting:
Plants able to light rooms, storehouses, workshops and anything related to industrial activities.


Emergency lighting:
Each room used for industrial activities has to be provided with emergency lighting without any fault.
Electrical rooms:
Plants able to provide with the right energy machine tools, furnaces, robots, etc...
Electrical boards of security:
Plants able to prevent electrical discharges caused by possible short circuits and worn-out insulators.
Electrical boards:
Panels able to
control the different areas of the industrial complex: lights, heating, machines, etc...