hotel renovation, for example, is the best occasion for making the most significant improvements, for increasing services quality and reducing management costs.
Adopting severe laws, limitating energetic costs and meeting the requirements of ever demanding and sophisticated customers have become absolute priorities for hotels.

IT Solutions is able to propose ideal systems for meeting these requirements and it is able to make hotel renovation a profitable investment which produces real and measurable advantages.

Advanced solutions for comfort and home automation
Building Automation means "Integrated Management of Buildings" that is a solution of many subsystems and plants perfectly integrated among them. The variation of one of the parameters controlled by a given subsystem determines the control and regulation of the equipments of other systems.
In a system where a BA solution is implemented there will coexist many subsystems such as, heating and conditioning sytems, management systems of electricity and lighting, video supervision, security, fire fighting, multimedia, etc...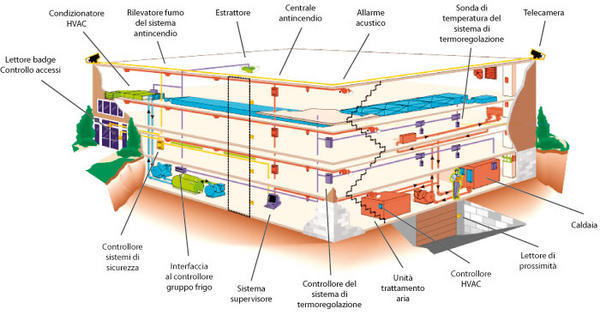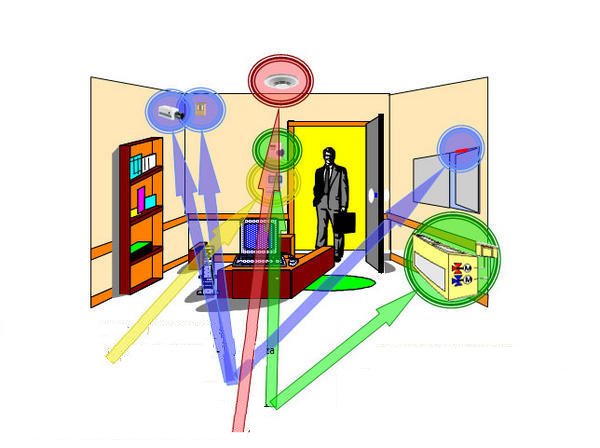 An integrated supervision system
A particular control reader allows you to light, heat or air-condition a room just when the staff enters it. When the room is empty everything is set in Stand-by.
On a lower level, we can talk about domotics or home automation where the same services (obviously reduced) are provided in order to automate processes inside and outside homes. In this case we talk about intelligent home.
In order to control all the subsystems of the plant it is necessary to have an integrated supervision system.
Our proposals include the use of local and/or remote (via web) supervision systems that are chosen according to the dimensions of the plant and the features of the subsystems. These are able to supervise and control each parameter of the distributed intelligence regulators.